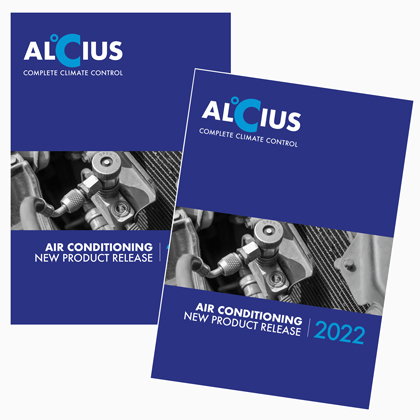 ALCIUS...THE PARTS FOR ALL SEASONS.
AAE Wholesale is pleased to introduce the new product update for the 2022 Alcius climate control components.
Australia's most comprehensive range of climate control parts, tools and equipment for the automotive aftermarket, Alcius, has launched their latest products for 2022.
The ongoing expansion of the range means we continue to create a bigger and better variety of climate control and cooling products for customers.
With the depth of range continuously improving and expanding, you can rest assured that the job will get done right the first time – we have the parts you need.
With a vast range across all major air conditioning groups, including compressors, condensers, evaporators, receiver driers, fans, blower motors, TX valves, AC accessories, tools and equipment, AAEW has the complete Alcius climate control range.
AAEW has all the 'latest and greatest' products for Auto Electricians, including Alcius. We have the parts when you need them, so your business will have the best season all year round.