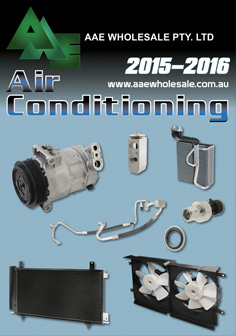 AAEW Release New Air Conditioning Catalogue
AAE Wholesale are releasing their New Automotive Air Conditioning Catalogue for the 2015/2016 Summer.
AAEW carry a comprehensive range of Automotive Air Conditioning products from Delphi, Denso First time Fit, Sanden, Ariazone, Robinair, Maradyne, Davies Craig and ATCO. The AAEW Air Conditioning Catalogue features an Industry 1st Vehicle Application Guide making it easy to find the parts you require for your vehicle.
The application guide lists the Compressor, Drier, TX Valve, Condenser, Evaporator and Pressure Switch where available. All products are shown throughout the catalogue in full colour for easy part identification.